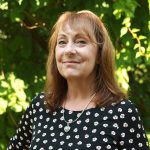 Welcome from the Director
Since 1974 ACCEPT has serviced students, families, educators, and school districts with programs and services supporting unique learners. There is nothing more gratifying than seeing students and their families setting goals, overcoming challenges, and celebrating successes – both large and small.
Every day, we work to maintain an environment of honesty, respect, and excellence. Staff in our school programs, home-based services, professional development and customized training, specialized transportation, and Medicaid reimbursement services understand the importance of strength through collaboration and value input from our constituents.
Our mission is to be responsive to the needs of member districts and families and the design of the website reflects that commitment. With just-in-time updates, and easy access on a variety of devices, we hope to provide you the information you need, when you need it.
Before you leave this page, peruse the ACCEPT services overview for an introduction to the array of academic, therapeutic, and vocational programs available to students PreK to age 22 as well as the services available to families and districts. Our highly trained and dedicated staff invite you to learn more about what we do and to join us in our ongoing quest to evolve, improve, and respond to the needs of our unique learners — unlocking potential and achieving success.