Current Professional Development Courses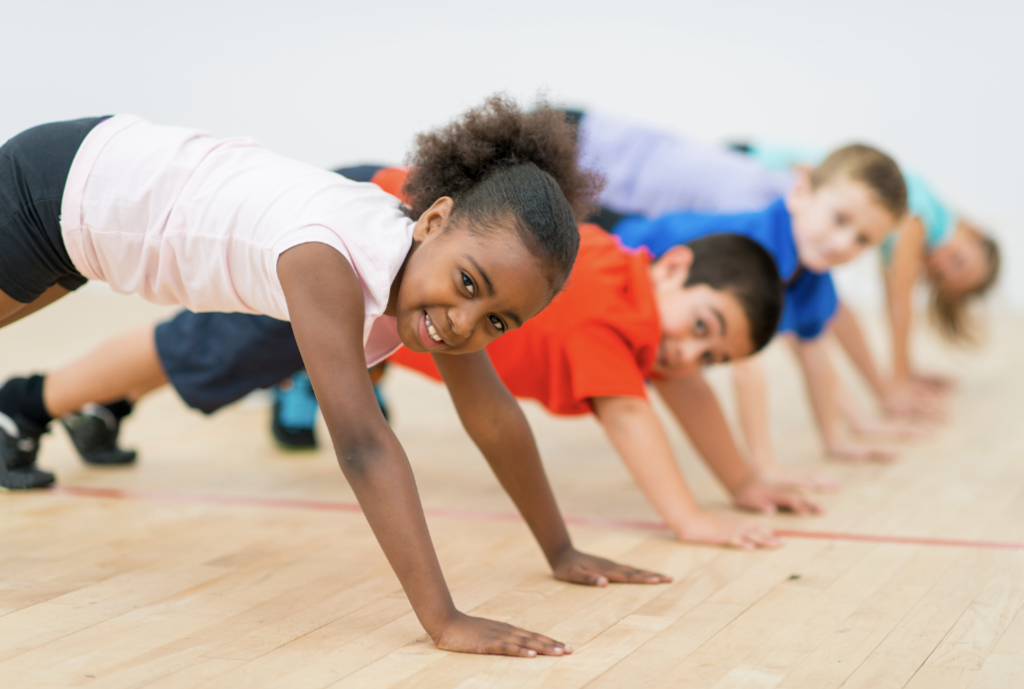 Working with English Language Learners in the Physical Education Classroom (Hybrid Course)
This is a hybrid workshop which will explore practical strategies for working effectively with English Learners (ELs) Physical Education, Health and Wellness classrooms.  Participants will learn about and discuss World Class Instruction and Design and Assessment (WIDA) standards, student levels and current instructional strategies used to work with ELs. Through first-hand experiences implementing teaching strategies, discussing types of students and specific content objectives, participants will learn about and develop new approaches to curriculum development, pedagogy, ways to differentiate instruction, discuss Culturally Responsive Instruction, as well as adapting class materials. Teachers will be required to dig deeper into students' cultural backgrounds in order to determine best practices. The aim of the workshop is to provide teachers with tools, curriculum and instruction approaches, in addition to strategies to make it possible for all their students to gain access to physical education skills and content. 
This course fulfills the requirement for 15 hours in English Language Learning for recertification.
In Person Dates: 3/7/23 and 4/4/23 from 4:00pm -7:00pm
Online:  Approximately 7 hours of asynchronous work online between 3/7- 4/4/23
Location:  ACCEPT, 4 Tech Circle, Natick
Presenters: Kate Phillipson, M. Ed and Shannon Komow M. Ed
Earn:  15 PDPs
Cost:  $295 ACCEPT members/ $355 non-members
Graduate Credit Option:  Pending approval, participants may choose to apply for 1 graduate credit for an additional fee of $125 payable to Worcester State University
Please contact Dana Mullaley with any questions – [email protected]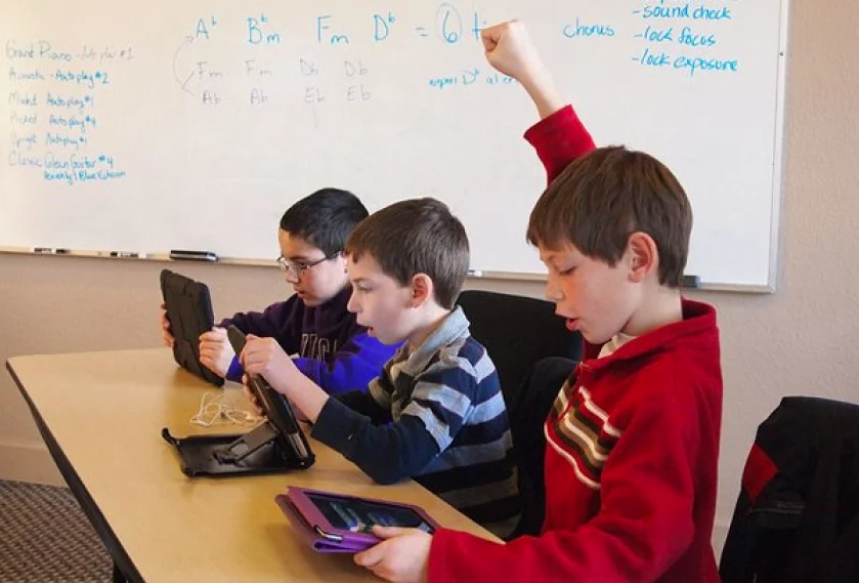 Integrating Digital Tools to Support Students with Disabilities Unique Learning Styles
Just as everyone has a unique fingerprint, each student has an individual style of learning.  Not all students in a classroom learn a subject in the same way or share the same level of ability.  Technology Integration, which supports differentiated instruction, is a method of designing and delivering instruction to best reach each student.  Tablets and laptops provide students with opportunities to complete classroom assignments in ways that capture their personal interests and learning styles.  With a technology-enhanced program, a teacher can foster student creativity and engagement while also differentiating according to students' abilities, multiple intelligences, and specific needs.
About the Presenter: Liz Kerrigan, Integration Technology Specialist, Sudbury Public Schools
Liz Kerrigan has worked in Sudbury Public Schools for 17 years, starting as an elementary teacher and then moving into a middle school math classroom.  For the last 7 years, she has held the role of  Instructional Technology Integration Specialist.  While at Sudbury, Liz has played a role in many technology pilots, ranging from smartboards and iPads to G-Suite and a 1:1 Chromebook initiative.  She facilitates the technology integration professional development in Sudbury, supports teacher, student, and parent tech-needs on a daily basis, and most recently manages her district Makerspace.  Liz is a Google Certified Educator, a facilitator for Code.org, and a practicum supervisor for Lesley University.   She holds a Bachelor's degree in Elementary Education and Math/Computer science from Boston College, a Master's degree in Science Education from Lesley University, and an Instructional Technology certificate.  You will quickly be able to tell that she has a passion for anything technology related that gets kids excited about learning and hopes that you will also experience some excitement during this course work!  
Dates & Format:
This is an asynchronous online workshop running between 2/6 – 3/20/23.  The course will be broken down into four weekly modules and will take approximately (4) hours each week to complete with no set times.   A final project will be due by 3/30/23. 
Cost:  $295 ACCEPT members/$355 non-members
Audience:  Grade K-12 Teachers
Location:  Online
Earn:  15 PDPs
Graduate Credit Option:  Pending approval, participants may choose to apply for (1) optional graduate credit for an additional fee of $125 payable to Worcester State University.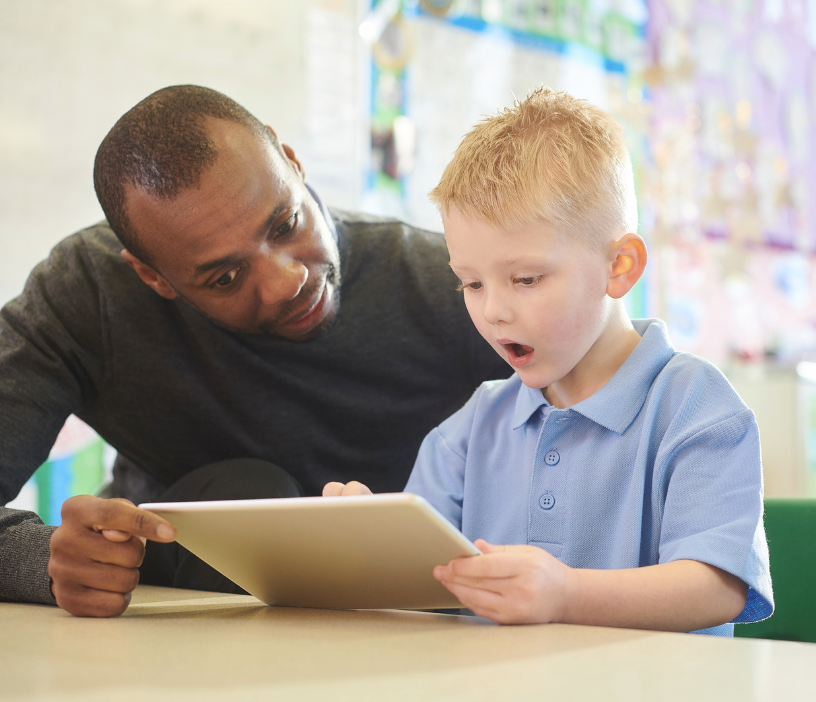 Walking in an English Learner's Shoes
This course will fulfill the requirement of (15) hours in English Language Learning for recertification. 
The course will begin by examining our own language history, as well as the diversity of ELs and their experiences. We will complete an overview of second language acquisition research, analyze important sociocultural factors, and learn how to best communicate with and partner with families and caregivers of ELs. 
Presenter:  Maria Hegarty has taught ELL at all levels from K-12 to Adult Programs. She currently teaches ELL at Newton North High School, focusing on Newcomer SLIFE. From 2005-2011, she worked in Madrid, Spain as Coordinator for the Simmons in Madrid Program, and later as Director of English Programs at the International Institute. She teaches ongoing professional development courses, has worked as an Instructional Coach and Clinical Supervisor and Instructor at Simmons College and Boston University. Maria is passionate about sharing her experience teaching ELLs with educators and advocating for equity for her SLIFE students. 
Date: March 6th – April 10th
Cost:  $295 ACCEPT members/$355 non-members
Audience:  Grade K-12 Teachers
Location:  Online
Earn:  15 PDPs
Graduate Credit Option:  Pending approval, participants may choose to apply for (1) optional graduate credit for an additional fee of $125 payable to Worcester State University.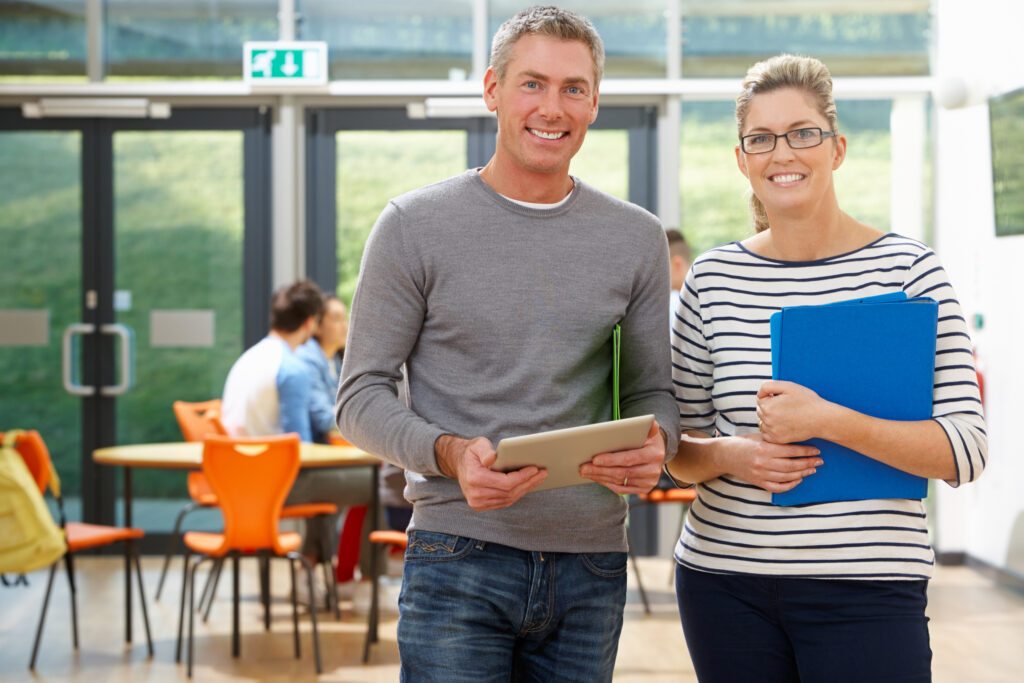 Advanced Co-Teaching: Elevating the Co-dance through More Effective Co-planning, Co-instructing, and Co-assessing with Lisa Dieker, PhD
This session will provide co-teaching teams (highly recommend co-teachers attend together) with tons of practical ideas to further enhance their co-planning, co-instructing, and co-assessing. This session will consist of segments of presenting and segments of co-discussions by teams. The presentation of ideas will focus on more efficient and time-saving co-planning ideas including planning within instruction, ways to elevate co-instruction, and tools to collect real-time data and grade within instruction. Each segment will focus on practical ideas to save time, increase parity, and improve student learning and outcomes Ideas provided will align with universal design for learning, 2-minute planning structures, interdisciplinary collaboration, and integrating technology to increase student outcomes and effective co-teaching. 
This session is beneficial to co-taught teams at all levels, with a specific focus on already established teams. The session will conclude by completing a co-teaching rubric to summarize the ideas from the day and to use for goal setting for teams as they take these practical ideas back to the classroom.
Date: March 10, 2023; 8:30am – 2:30pm
Presenter: Lisa Dieker
Cost:
$250 ACCEPT members/ $300 non-members | Team discount available upon request. Email Dana Mullaley at
[email protected]
for more information.
Audience: SPED teachers, General Ed teachers, Principals, SPED Directors and anyone involved in the Co-Teaching process
Location: In Person at ACCEPT Collaborative in Natick
Earn: 6 PDPs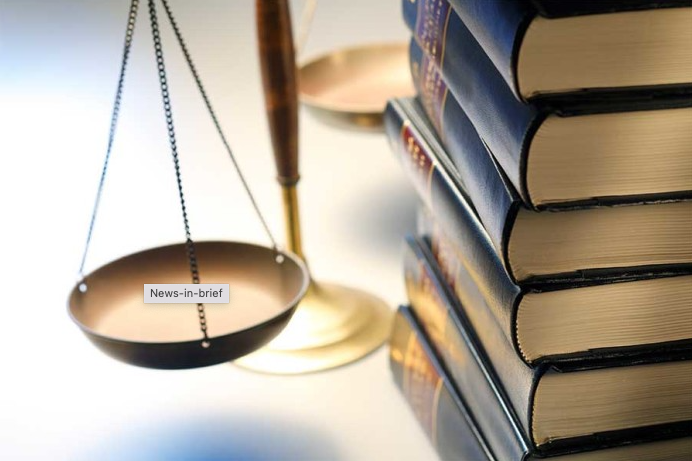 Legal Update: Special Education for Superintendents
This presentation will focus on procedural and pragmatic advice to help assist school leaders in developing an understanding of special education in schools. The presentation is specifically designed to enhance the superintendent's understanding of how to avoid and help defend the district against special education litigation. The presentation will focus on both the procedural and substantive obligations under the IDEA, M.G.L. c. 71B and the special education regulations at 603 C.M.R. 28.00. The presentation will incorporate recent case law and hearing decisions to provide the most up-to-date information from both federal and state legal decisions that impact upon schools.
Cost: $195 ACCEPT members/ $225 non-members
Target Audience:  Superintendents
Date: March 28, 2023, 9am-12pm
Location: Live Virtual Workshop
Facilitator:  Michael Joyce, Esq., Nuttall, MacAvoy & Joyce, P.C.
Earn:  3 PDPs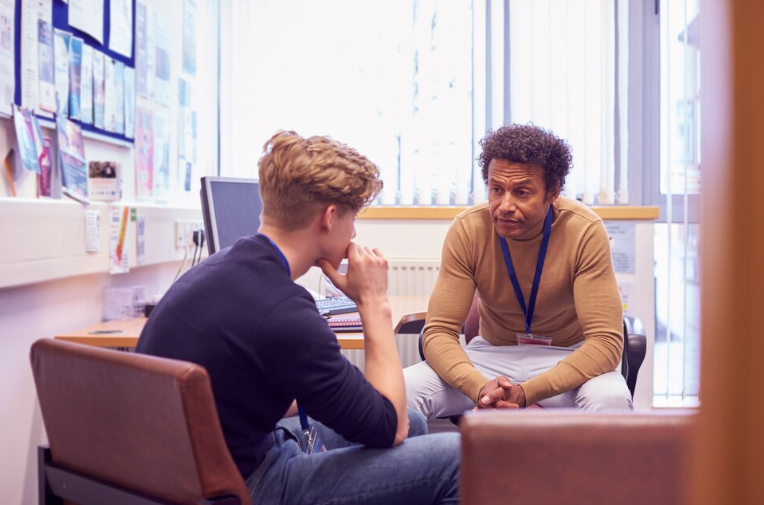 Practical Strategies to Hang on to Esser Funded Services Despite the Financial Cliff: Maintaining Intervention, Coaching, Mental Health Counseling and District Priorities
In response to the pandemic and aided by historic funding increases, many districts expanded staffing and services in the last few years. Soon, the dollars will go away, but the needs of students remain elevated. If history is a guide, many districts will simply layoff ESSER funded positions and services and return to pre-pandemic levels. This is a case of doing less, with less. Fortunately, a number of practical, common sense, but not common practice strategies exist to keep many of these valued services despite a reduction in staff and funding. This session will share how to maintain the most utilized added services after the fiscal cliff including:
Intervention 

Instructional coaching

Mental health services

Intensive PD
These strategies all center on how to expand the reach and impact of the remaining interventionists, coaches, and counselors as well strategies to provide similar high quality services at much lower cost. These strategies are drawn from 20 years of research, the experience of the most cost-effective districts in the country and Smarter Budgets, Smarter Schools, second edition (Harvard Education Press). The strategies have been updated to reflect the staffing shortage, teacher burnout and the current state of K-12. Only ideas that are good for kids, the budget AND staff will be shared. The sessions will be interactive with ample time for discussion and questions and answers. The presentation will be in person, run 2-3 hours with structured discussion, a self-assessment, and small and large group discussion.
Facilitator:  Nathan Levenson
Cost:  $150 ACCEPT members/ $180 non-members
Audience:  Superintendents and Business Managers
When: April 26, 2023; 9am – 10:30am
Location:  Live via Zoom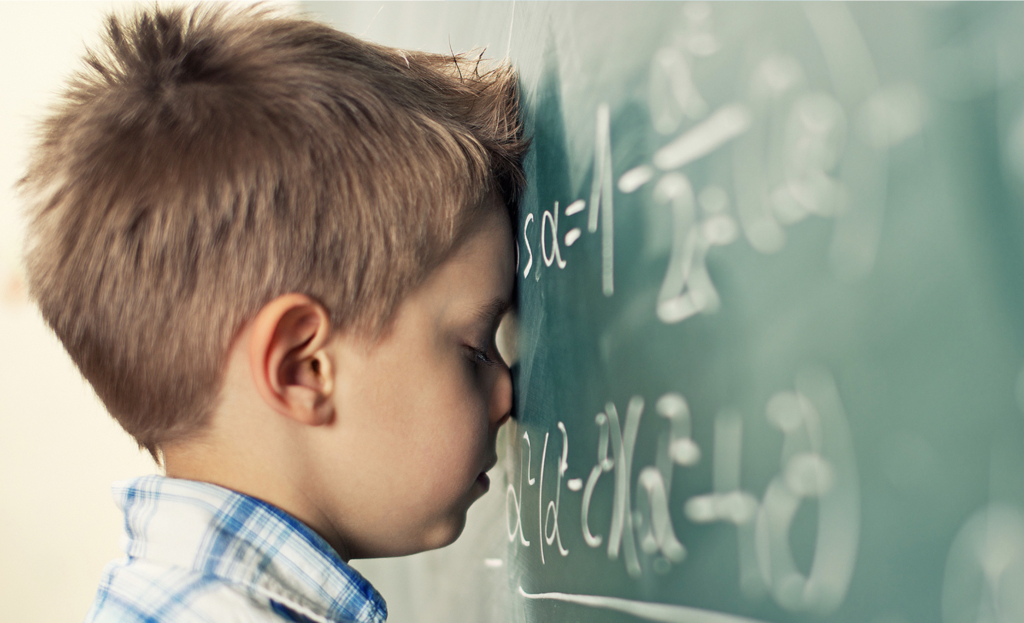 Creating Confident and Independent Math Problem Solvers
Do your students struggle with open-ended math tasks? Does crafting convincing arguments confound them? Are they stymied when asked to apply the mathematics they know to real-world contexts? In this course you will learn how to teach your students to make sense of non-routine word problems, mathematize real world contexts, and craft convincing arguments. You will leave with math activities, routines, and teaching strategies you can apply immediately in the classroom to help your students become confident math thinkers and doers. Student Learning Outcomes: This course will provide participants with understandings, routines, and teaching strategies, to help students develop three practices championed in the Common Core State Standard for Mathematics: Make sense of problems and persevere in solving them (MP1), Construct viable arguments and critique the reasoning of others (MP3) and Model with mathematics (MP4).
Participants will leave:
Understanding what it looks like when students apply mathematical reasoning to open-ended math problems, critique and craft convincing arguments, and model a real-world context.

Knowing the design and intent and being ready to facilitate the Decide and Defend reasoning routine.




Knowing the design and intent and being ready to facilitate the Analyzing Contexts and Models reasoning routine.

Understanding how five essential strategies woven throughout the reasoning routines engage all students in meaningful math discourse, support their mathematical problem-solving, justification, and modeling, and develop independence.
Cost: $749 ACCEPT members/ $899 non-members
Cost includes a copy of Teaching for Thinking.
Audience: Grades 4 – 10 educators
Date/Time: August 1-3, 2023; 8:00am-4:00pm
Location: ACCEPT Collaborative, 4 Tech Cir, Natick
Earn: 24 PDPs
Graduate Credit Option: Pending approval, participants may choose to apply for 2 graduate credits for an additional fee of $250 payable to Worcester State University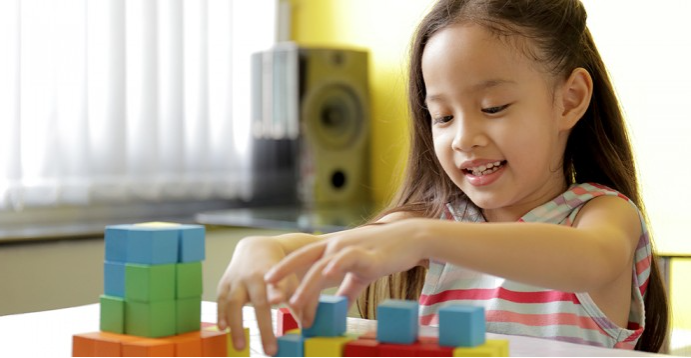 Essential Strategies for Teaching Students with Learning Disabilities to Think Mathematically 
Participants will develop a deep understanding of how five research-based strategies (ask yourself questions, sentence frames and starters, annotation, the Four R's, and turn-and-talks) can be used to help students with learning disabilities develop mathematical thinking. They will learn about six accessibility areas (conceptual processing, visual-spatial processing, language, attention, organization, and memory) math learners must use when doing mathematics. They will see how the essential strategies support students as they work in each of the accessibility areas by engaging in two instructional routines designed to develop quantitative reasoning. 
This twelve-hour course will provide participants with five research-based strategies to help students with learning disabilities learn how to think and reason mathematically. Participants will leave:
Understanding what it looks like when students reason mathematically—quantitatively, structurally, and through repetition.
Knowing five essential strategies to engage students, support their development of mathematical thinking, and develop independence. 
Ready to support each and every learner to develop as mathematicians. 
Cost:  $579 ACCEPT members/ $679 non-members
Cost includes a copy of Routines for Reasoning.
Audience:  Grades 4 – 12 Special Educators and General Educators
Date/Time: August 22 and 23, 2023; 8:30am-3:00pm
Location: ACCEPT Collaborative, 4 Tech Cir, Natick
Earn: 12 PDPs
Graduate Credit Option:  Pending approval, participants may choose to apply for 1 graduate credit for an additional fee of $125 payable to Worcester State University