Meet Our Evaluation and Assessment Team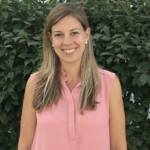 Anne Donovan has been serving as the Director of ACCEPT's School Consultation & Evaluation Services for over 15 years. She received a Masters Degree in Education and is a DESE-licensed Special Education Administrator, Board Certified Behavior Analyst (BCBA), and Certified Clinical Trauma Professional (CCTP).  Anne has extensive experience working with public school districts to develop a range of special education programs and services and provide professional development opportunities to build districts' capacity to meet the needs of diverse student populations. She has presented at numerous conferences and workshops on a variety of topics in the field of Special Education, and she also serves as an Adjunct Faculty member at Bridgewater State University and Framingham State University where she teaches graduate level courses. Courses currently being taught include Trauma-Sensitive Teaching:Practical Strategies for Educating Students and Building Resilience, Applied Behavior Analysis for Teachers, and courses in BSU's Social & Emotional Learning Graduate Certificate Program.
Anne's interests include special education program development and improvement based on systemic evaluation. She has an advanced certificate in Organizational Behavior Management (OBM) and works to apply these principles in the program evaluations she conducts in order to help administrative teams determine strengths and areas for improvement within their school district's special education programs. She has also participated in several initiatives with the Massachusetts DESE, including being a trained strategic planning facilitator using the Planning for Success (PfS) framework.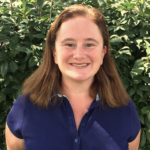 Rebecca Hakansson has been working in Special Education, specializing in students with Autism Spectrum Disorder as well as other complex diagnoses, for 20 years. She earned a Masters of Science in Speech-Language Pathology from Loyola University in Baltimore, Maryland. Prior to that, she studied Communication Sciences and Disorders at James Madison University in Virginia. Rebecca is a licensed Speech and Language Pathologist and holds a Certificate of Clinical Competency from the American Speech-Language Hearing Association (ASHA). She has extensive training and experience in implementing Augmentative and Alternative Communication (AAC) systems for a range of student populations and has specific expertise with AAC evaluation and LAMP Words For Life, TouchChat, and ProLoquo2Go programming, as well as many more.She has participated in many continuing education opportunities in the field of AAC including an Assistive Technology course from University of Miami Medical School, and is an active member of the ASHA Special Interest Group for AAC. Rebecca has worked for ACCEPT Education Collaborative for the last 6 years providing consultation to classroom teachers, consultation and supervision to other SLPs, evaluations and direct services to students, and professional development trainings for staff.evaluations and direct services to students, and professional development trainings for staff.evaluations and direct services to students, and professional development trainings for staff.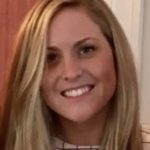 Katie Johnson is currently a Vocational Counselor and School Consultant for ACCEPT Education Collaborative. Katie received her Transition Specialist Endorsement from Bridgewater State University in 2020. She has her Master's Degree from Assumption College in Rehabilitation Counseling, and has her Commission of Rehabilitation Counselor Certification (CRCC). She also received her Bachelor's Degree in Arts with a major in Human Services & Rehabilitation studies, and a concentration of Communication Sciences & Disorders from Assumption College. Katie has worked with students in the life skills, therapeutic, and therapeutic/language-based transition and high school programs at ACCEPT. Additionally, she provides school consultation and transition assessment services as well as runs a Transition JobAlike group for public school staff and programs.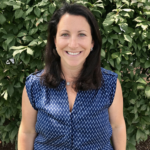 Danielle Kramer earned her masters in Special Education from Simmons College and holds her teaching certification in Severe Special Education PreK-12 in addition to certification as a Board Certified Behavior Analyst (BCBA). Danielle worked for several years in private schools for students with intensive special needs and also taught an integrated preschool classroom. She later worked as a lead teacher in ABA programs across several public school systems and spent time consulting to general and special educators on best practices for students with significant behavioral and learning challenges. At ACCEPT Collaborative, Danielle provides consultation services to public school district programs ranging from PreK through the post-graduate level.Danielle has expertise in conducting a variety of evaluations for students and using the results to inform her consultation to teams and make data-based decisions. Danielle has also provided numerous professional development trainings for school staff and has collaborated on the development of several online training modules for paraprofessionals offered through ACCEPT.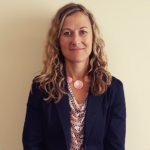 Elise Stokes is a licensed and Board Certified Behavior Analyst with a background in special education. She holds DESE licenses in Early Childhood and Special Education Administration and is also a DESE trainer for LEAP (Leading Educational Access Program). Her work emphasizes Social-Emotional Learning and prioritizes authentic connections between staff and students. Elise has been working in public schools for over 20 years, filling a variety of roles including: special education teacher, district-wide consultant, program coordinator, and staff development trainer and coach. She focuses on professional development and supportive coaching for staff around behavioral, educational, and social-emotional needs of all students (including special education, poverty, trauma).She works collaboratively with district administrators towards systemic change to promote high quality programming: Elise conducts student evaluations as well as program-wide evaluations, offering recommendations and support to guide districts through this process. At the graduate level, she taught courses in special education and ABA as an Adjunct Professor at Endicott College, and she was a fieldwork supervisor for BCBA candidates at Simmons College.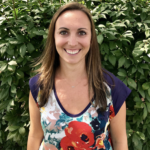 Kristen Vozzella earned her Master's degree in special education from Simmons College and holds a teaching license in severe special education PreK-12 as well certification as a Board Certified Behavior Analyst (BCBA). Kristen worked in private schools for students with intensive special needs before moving to the public setting as a lead teacher in ABA programs across several public school systems. Kristen later began consulting to general and special educators, specialty service providers and administrators with an emphasis on program development, staff training, data based decision making, and best practices for working with students with educational and behavioral needs within both the sub-separate and inclusive settings. Kristen has led many large group,small group and individual professional development trainings for school staff and parents. She has also been a mentor for new teachers and a supervisor of BCBA candidates. At ACCEPT Kristen provides consultation services to public school systems as well as in house to the ACCEPT Academy programs.